Services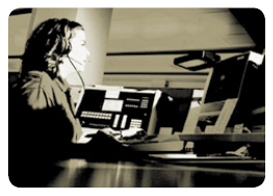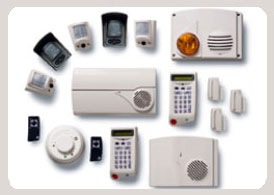 Motion Activated camera
Protect your home and business, and deter BEFORE the break-in occurs!
Guarantee protection for your home,business and other locations.
Videofied gives you:
Quick response
Better security
Added value
A detector that makes A DIFFERENCE
Videofied guarantees you peace of mind and security for your assets.

Videofied is a deterrent system!
Today, there is a burglary every 2 minutes, and that's not counting robberies and hold-ups! Don't wait for crooks to break your doors and windows: the Videofied system protects and deters BEFORE the break-in occurs!

If intruders attempt to enter your property via your yard,terrace or garden, Videofied cameras will detect their presence, film them and notify your monitoring station of the danger and the reality of the intrusion.

Sirens and outdoor sirens with flashing lights are other deterrence features of the alarm system. By creating a surprise effect, the triggering of the sirens will deter the intruders and alert your neighbors. The siren's powerful flashing light makes it easy to locate the source of the alarm.
Get Videofied
Greater comfort and convenience thanks to wireless technology!
The alarm panel may be connected to a standard telephone line or use the GPRS network (via an integrated module).Each device in the system, including the alarm panel, is powered by batteries with a 4-year operating capacity.No power connections are used.
Reinforce your outdoor perimeter with Videofied cameras!
The outdoor Videofied system alerts:
The monitoring station by sending a video of the intrusion in real time.
The police who is notified as soon as the monitoring station verifies the video.
The owner(s) of the protected site, who are sent the video via e-mail or to their GSM phone.
Neighbors via the outdoor siren and flashing light.
All of this happens BEFORE the break-in occurs!
Videofied, the only system that protects and deters BEFORE the break-in occurs!
Up to 24 cameras per system
Battery lifetime: 4 years
Indoor and outdoor cameras
Security indoors starts with security outdoors!
Videofied is a security system that provides video verification:
Outdoor cameras deter intrusion from your yard, terrace,windows and gardens…
Indoor cameras protect your home (jewelry, artwork) or business (computer hardware, vehicles, tools...)
EMEA SALES
23, avenue du Général Leclerc
92340 BOURG-LA-REINE
FRANCE

E-Mail:
emeasales@rsivideotech.com
USA SALES
4455 White Bear Parkway, Suite 700
White Bear Lake, MN 55110
USA

E-Mail:
usasales@rsivideotech.com